Jun.-Prof. Dr. Sandra Kurfürst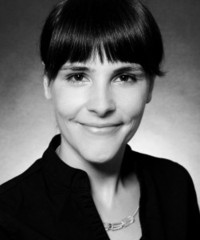 Juniorprofessorin für "Cross-cultural and Urban Communication"
Global South Studies Center /
Institute of South Asian and Southeast Asian Studies
University of Cologne
Albertus-Magnus-Platz
50931 Cologne
Germany
Office:
Meister-Ekkehart-Str. 11, Room 1.10
50937 Cologne
Germany
Phone +49-221-470/7412
E-mail: s.kurfuerst(at)uni-koeln.de
Sprechstunde
Die familienfreundliche Sprechstunde findet in der vorlesungsfreien Zeit nach Vereinbarung statt.
Recent Publications:
Kurfürst S (2020) Geschäftsidee Gleichheit. Hip Hop Mode eröffnet neue Handlungsfelder für Frauen in Vietnam. In: Iz3w 377, pp. 28-29.
Kurfürst S (2019) Multiple Publics in the Global South - A Lefebvrian Perspective on the Production of Public Space in Vietnam. In: Geographische Zeitschrift 107 (3), pp. 230–250.
Kurfürst S (2019) Urban Gardening and Rural-Urban Supply Chains: Reassessing Images of the Urban and the Rural in Northern Vietnam. In: Ehlert, J/ Faltmann, N (eds) Food Anxiety in Globalising Vietnam. Palgrave Macmillan, pp. 205–232. Open Access: https://link.springer.com/book/10.1007/978-981-13-0743-0#toc.
Research Interests:
Urbanism, media and communication, state-society relations, development, visualization in participatory programmes, audiovisual methods, Hip Hop studies
Regional Focus
Southeast Asia and the Pearl River Delta
CV
Research Projects
Publications
Teaching & Courses